13 [Best] Brand Monitoring Tools and Software to Monitor Your Brands Growth
Brand monitoring tools are tools used to track mentions of a brand or product online.
These tools can track mentions across the web, social media, and print media.
Why is brand monitoring important?
Brand monitoring is important because it helps businesses better understand how customers perceive their brand.
Through brand monitoring, businesses can identify negative comments and proactively address them.
This is crucial in maintaining customer loyalty and establishing trust.
Furthermore, monitoring helps businesses keep an eye on their competitors, giving them an edge in developing marketing strategies to help them stand out.
Knowing what people say about your brand on social media also allows you to identify untapped potential in your marketing campaigns, helping you gain a higher return on investment.
How do brand monitoring tools help?
Brand monitoring tools help monitor, analyze, and improve brand perception by allowing companies to understand any incline or decline in mentions, posts, or sentiments related to their brand.
Additionally, brand monitoring tools can detect consumer emotions around a brand, compare its attributes such as trust, timeliness, and customer care, compare its share of voice with its competitors, and identify trends in customer conversations.
This data helps companies better understand their target audience, realize their brand's strengths and weaknesses, safeguard against PR crises, find marketing opportunities, and discover influencers who may want to collaborate.
What can I monitor?
With brand monitoring tools, you can monitor a range of important elements related to your brand, such as the following:
awareness
sentiment
perception
purchase intent
sales volume
You can also track various channels and platforms, including online news media, social media, online forums such as Reddit and Quora, online review sites such as TripAdvisor or Yelp, and print media (if you have the resources).
Furthermore, you can use free tools like Google Alerts to monitor your brand.
Google Alerts allows you to enter keywords and an email address, and it will send notifications when someone uses your keyword online.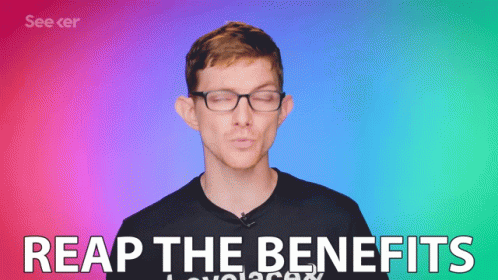 What are the benefits of brand monitoring?
Brand monitoring is invaluable for businesses wanting to stay ahead of the competition and understand their customers better.
It involves tracking conversations and mentions of your brand across various channels, including social media, forums, review websites, and more.
Doing so lets you measure your brand reputation, detect and manage crises, and improve customer experience.
Furthermore, you can use the data to identify opportunities for improvement, collaboration, and success in marketing campaigns.
With the right tools and techniques, you can become a brand-tracking expert and make the most of the data you collect.
Crisis management
Brand monitoring is an essential and powerful tool for crisis management.
It helps to identify trends and potential crises as they occur in real-time and take action quickly before they worsen.
Online platforms, especially social media, provide an unprecedented platform for people to voice opinions and hold brands accountable for their actions.
A crisis can happen to any brand, regardless of size, and longer-term brand monitoring can help to detect a crisis early on and manage it more effectively.
Through brand monitoring, businesses can continuously follow their brand metrics, like mentions and sentiment ratio, to detect unusual activity or spikes.
If the sentiment ratio leans toward negative, it could signify a crisis.
Businesses can then review negative mentions to assess the situation and take steps to mitigate the crisis.
Overall, brand monitoring can be a great tool to combat reputational crises and protect a brand's image.
It helps businesses to quickly identify potential problems and take appropriate measures to prevent further damage to their brand reputation.
Addressing customer pain points
Brand monitoring can address customer pain points by listening to what customers say about the brand and their purchasing journey.
Through effective brand monitoring, businesses can gain insight into areas that potential buyers may have found tough, such as a fiddly checkout process.
Businesses can then take action to resolve these issues, such as by providing better customer service or simplifying the checkout process to turn detractors into advocates.
Furthermore, by monitoring review aggregators such as TrustPilot, Google Reviews, and Yelp, businesses can learn what is working and what needs to be improved on both a brand reputation and a customer experience level.
Moreover, using social media to track brand mentions and respond to customers' questions can help businesses to engage with prospects and build meaningful relationships.
By doing so, businesses can increase their sales, as 85% of consumers research or ask about a brand online before deciding.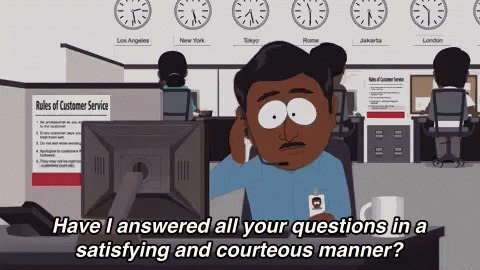 Building customer relationships
Brand monitoring helps build customer relationships by allowing brands to engage with customers in conversations online.
Through monitoring, brands can respond to customer inquiries, help out customers, and reply to their tweets.
By doing this, brands show consumers they care and build a trusting relationship.
Additionally, monitoring allows brands to discover potential clients and turn them into leads.
It also helps brands stay on top of their reputation by handling customer issues before they get out of control and listening to what journalists and professional bloggers say about them.
Finally, monitoring review aggregators like TrustPilot and Google Reviews can provide insight into what is working and what needs to be addressed.
Building your reputation
Brand monitoring effectively builds your reputation, allowing you to stay on top of customer feedback and reviews.
By having a process in place to respond to customer issues and then handle them quickly and efficiently, you can significantly increase your audience's trust in your brand and demonstrate that you truly care about what they have to say.
Furthermore, brand monitoring makes it possible to track the growth of your brand's reputation over time, giving you an objective way to measure your progress.
Additionally, monitoring the conversations around your brand in your industry and related terms in the wider press can help identify any potential risks to your reputation before they become a major problem.
You should also monitor any well-known employees or C-level people in your business to track how their influence affects your brand's image.
Finally, utilizing social media platforms to spread the word about your product or service effectively builds your brand's awareness and generates more positive sentiment.
By following these strategies, you can ensure that your brand's reputation remains strong.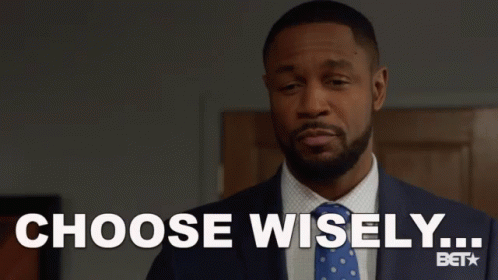 How to select a brand monitoring tool
Having a successful brand requires consistent monitoring and assessment of its performance.
To help facilitate this, several brand monitoring tools can be used to track and measure brand performance easily.
With the help of these tools, you can collect data, analyze it, and take actionable steps to help ensure your success.
When selecting a brand monitoring tool, it is important to consider its features and how it fits into your business strategy.
We will provide tips for choosing a brand monitoring tool that suits your needs and introduce some popular brand monitoring tools.
Based on the data collected, we will also discuss how to monitor brand performance and the importance of taking action.
This information lets you make the best decision for your brand monitoring needs.
1. Define your brand monitoring goals
When choosing the right brand monitoring tool, it is essential to define your goals beforehand.
Here is a step-by-step guide to help you do just that:
Identify what you need to monitor – Knowing what to monitor is as important as knowing where to focus your efforts. Identify the data you need to collect, such as brand sentiment, purchase intent, and customer feedback.
Choose a tool that suits your needs – Select a flexible enough tool to grow with you as your brand grows. Ensure it has the features and capabilities to monitor the data points you identified in Step 1.
Decide how you will use the data – Knowing how to use the data gathered from brand monitoring is just as important as gathering it. Decide how to use the data to improve your brand's reputation, respond to customer feedback, and spot and capitalize on good publicity.
Set goals and measure success – Set clear goals for your brand monitoring efforts, such as tracking how well a social media campaign performed, benchmarking against competitors, or understanding customer sentiment. Once the data has been collected, measure your progress toward your goals.
By following these steps, you can ensure you get the most out of your brand monitoring efforts and make informed decisions to help you reach your business goals.
2. Outline a budget
Outlining a budget for brand monitoring can be a tricky task.
To ensure you get the most out of your brand monitoring platform for the least amount of money, knowing what to look for and how to determine how much to invest is important. Here are some steps to outline your budget for brand monitoring:
Determine how much you're willing to spend – Consider subscription fees and in-house employee time and compare pricing models accordingly. Be sure to choose a platform to benefit your bottom line in the long run.
Choose a tool – Look at factors such as budget, the platforms you want to cover, and your desired goals to choose the right tool for your needs. Many platforms offer free trials, so take advantage of them and find the one best suited to your needs.
Utilize the features of your platform – Make sure you are utilizing all the features available to you on your chosen platform. This could include drafting, scheduling, publishing posts from multiple channels, and managing your brand perception.
Following these steps will help you to create a budget for your brand monitoring that is realistic and attainable.
With the right platform, you can easily monitor and analyze your brand and track your competition.
3. Choose something scalable
When looking for a scalable brand monitoring tool, it's important to consider a few key factors.
Look for a user-friendly and intuitive tool with an all-in-one dashboard that can be customized.
Ensure the tool doesn't just focus on one type of audience; it should be able to provide brand insights on various platforms.
Consider the pricing model and the amount you are prepared to spend on subscription fees and in-house employee time.
Ensure the brand monitoring tool includes detailed AI-powered analytics and can measure multiple data points.
Consider whether or not it can help you monitor your competitors in your industry.
Look for tools that offer an easy way to engage with your customers, such as surveys and other listening tools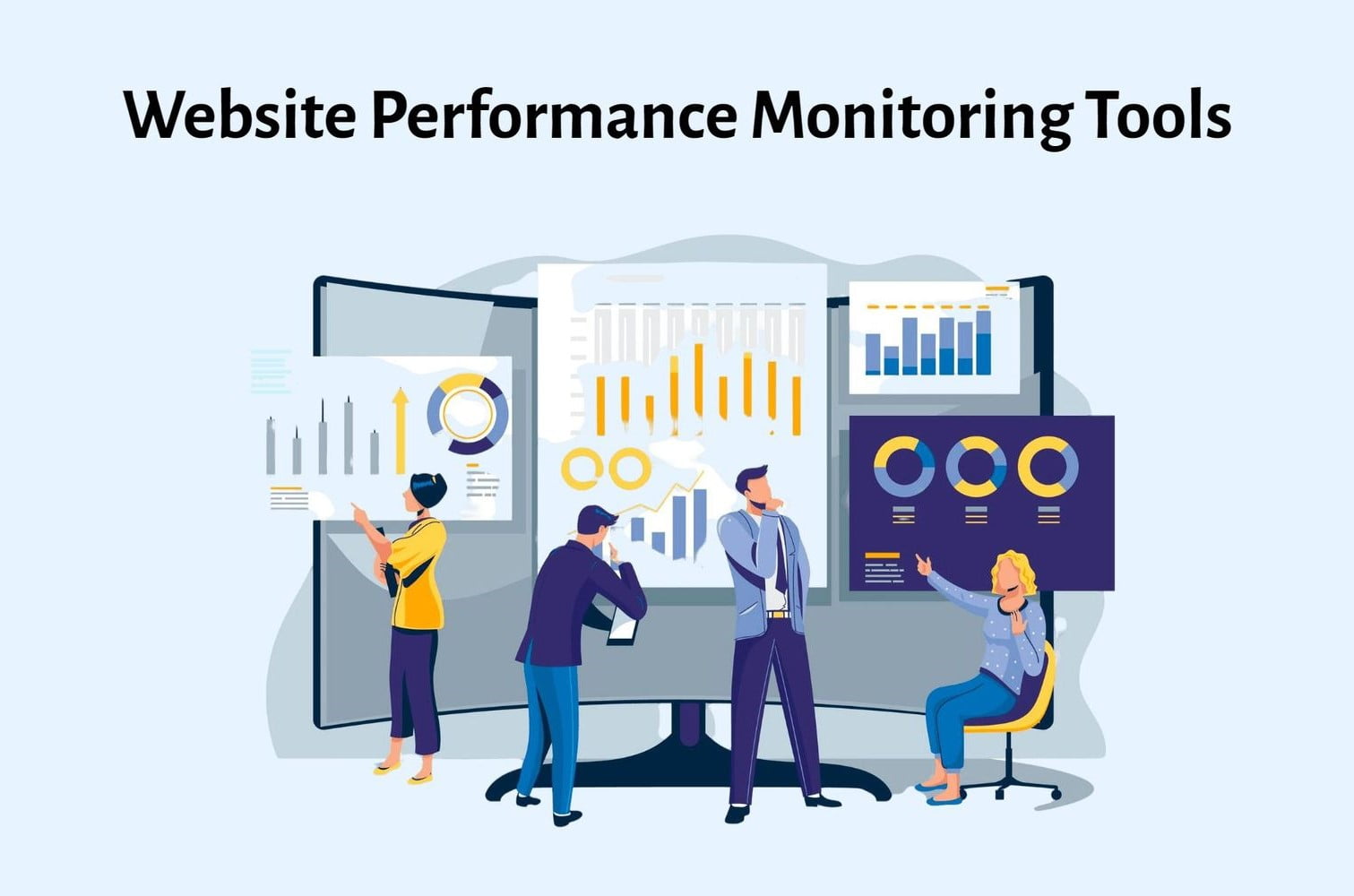 13 [best] brand monitoring tools and software on the market
With the sheer number of social media and Internet users, tracking your brand's mentions and analyzing their reactions and engagements can be challenging.
To make it easier, we've compiled a list of the best brand monitoring services on the market.
Each tool offers different features and analytics for in-depth market analysis.
So, no matter your budget, you'll find something that fits your needs.
1. Brandwatch (Formerly Falcon.io)
Brandwatch (formerly Falcon.io) is a powerful brand monitoring tool that offers comprehensive insights into your brand's performance across all digital channels.
It provides real-time alerts to track activity and help you identify potential opportunities and risks and a reporting platform to analyze and visualize data.
Here's a list of some of their notable features:
Detecting unusual activity
Real-time notifications
Categorizing conversations by complaints, feedback, and opinions
Live to report
An AI analyst
Statistics to improve online presence and brand image
Real-time alerts to track activity
Machine learning analytics
Historical data analytics
Historical trends analysis
Intelligent algorithms to dissect data
Real-time data reports and displays
Social listening results in a widening web presence and the discovery of market trends
2. Brand24
Brand24 is a comprehensive brand monitoring tool designed to collect data from various public sources, including social media channels (Facebook, Twitter, Instagram, etc.), blogs, forums, news sites, podcasts, etc.
It combines social media mentions tracking and brand tracking tools into one platform, giving insight into how people perceive your brand and its online reputation.
Here's a list of some of their notable features:
Access to brand mentions across podcasts, social, blogs, forums, and videos
Segmentation of positive, negative, and neutral reviews
Instant notifications for negative mentions
Automated reports
Important metrics like reach, engagement, and hashtags
3. BrandMentions
BrandMentions is an invaluable tool for brand monitoring.
It scans the entire web to find relevant mentions of your company and products, indicating how your brand is perceived.
Here's a list of some of their notable features:
Monitors web and social conversations to discover brand mentions easily
Gives real-time notifications of the latest links and mentions
Allows you to research and get insights on any topic
Competitor analysis to analyze the top players in your niche
Comprehensive sentiment analysis to identify the emotions behind the mention
Ability to spy on competitors
Engage with customers and influencers in your niche
Manage brand reputation
Multiple sources and social networks monitoring
4. Talkwalker
Talkwalker is a useful brand monitoring tool because it offers a variety of features that help track brand mentions across the web.
It can source data from 10 social media networks and over 150 million non-social websites.
Here's a list of some of their notable features:
Brand monitoring across 10 social media sites and 150+ non-social websites
Image and video recognition
187 languages for data collection
25 languages for sentiment analysis
Smart spike analysis
Instant and automated alerts
Historical data access for up to two years
Conversation clustering
Customizable dashboards
5. Keyhole
Keyhole is a powerful brand monitoring software that provides users with an all-in-one platform to track, analyze, and monitor brand mentions across the web.
Keyhole makes it easy to access direct and indirect mentions of a brand, brand keywords, and brand hashtags across social media, news articles, blogs, and forums.
Here's a list of some of their notable features:
Volume predictions feature
AI-driven sentiment analysis
QuickTrends feature
Account recommendations
Connect to conversations happening around your brand or product
Easily identify influential users
Real-time trackers for monitoring brand conversations in real time
Competitive benchmarking
6. Mention
Mention is an online platform that allows companies to track and monitor conversations on the web regarding their brand.
It provides detailed analytics dashboards and tools to analyze competitor data and view brand perception.
It helps aggregate data from multiple sources, such as news, social channels, blogs, feeds, and even radio and TV, so brands comprehensively understand what people say about them.
Here's a list of some of their notable features:
Monitors multiple sources such as news, blogs, feeds, and social channels
Anti-noise technology – showcases only results asked for
The free plan allows one user to manage up to three social media accounts
Analyzes your competition
View brand perception based on conversations
Easily understand and listen to your audience
Manage and schedule social content
Free trial available
7. Sendible
Sendible is a powerful and useful brand monitoring tool because it offers a wide range of features, including the following:
alerts via email, Slack, or your Sendible account whenever keywords match your criteria
hashtag monitoring
the ability to respond to comments without leaving Sendible
a user-friendly and intuitive interface
an all-in-one dashboard that can be customized
the ability to target multiple audiences
the ability to create a mobile survey
AI-powered analytics to create detailed and accurate data
the ability to monitor competitors in the industry
With its many features and user-friendly design, Sendible makes it easy to monitor conversations related to your business across various platforms accurately.
This lets you respond quickly to negative feedback or capitalize on positive attention.
8. Hootsuite
Hootsuite is a social media management tool that helps you manage your social media profiles from one platform.
You can post directly to your profiles, schedule posts, and use it to monitor conversations in multiple languages.
Here's a list of some of their notable features:
Post-scheduling and link-building
Manage up to 3 profiles from the Hootsuite dashboard
Schedule up to 30 posts per month
Social listening abilities
Search for conversations by keywords, hashtags, or locations
Ability to respond to conversations or assign them to team members
Customizable reports
Boolean strings
Industry-leading consumer insights
Filters that include the date, demographics, and location
AI analyst to transform raw data into insights
9. YouScan
YouScan is a great brand monitoring tool because it offers comprehensive features that help you protect the reputation of your brand or measure sponsorship ROI.
It is powered by AI-based automated data segmentation and flexible filters, including spam filtering and duplicates, and features to merge repeated posts.
Here's a list of some of their notable features:
AI-powered automated data segmentation
Flexible filters
Spam filtering
Duplicates feature to merge repeated posts
Competitive analysis
Custom dashboards
Automatic reports via email
User-friendly and intuitive interface
An all-in-one dashboard that can be customized
Does not just focus on one type of audience
Lets you create a mobile survey
AI-powered analytics to create detailed and accurate data
Provides reliable insights
Lets you monitor your competitors in the industry
Easy access to graphs and infographics such as share of voice
Alerts functionality for brand monitoring.
10. Sprout Social
Sprout Social is an excellent brand monitoring tool for businesses looking to understand their audience better, engage with their customers, and measure their performance.
With Sprout Social, businesses can track conversations and mentions of their brand across multiple social media platforms, using industry, brand, and competitive insights to stay ahead of the competition.
Here's a list of some of their notable features:
Industry insights
Event monitoring
Competitive analysis
Intuitive reports
Sentiment research
Competitor comparison
Monitor online media
Mention crawls extensive sources across the web
Measure share of voice
Manage your brand
Catch and respond to crises
11. Agorapulse
Agorapulse is an all-in-one social media management tool perfect for brand monitoring.
Its features make it ideal for keeping track of mentions of your brand, products, services, and competitor activity.
Here's a list of some of their notable features:
Boolean Search
Labelling of important content
Unlimited saved searches
Mobile app
User-friendly and intuitive interface
An all-in-one dashboard that can be customized
Ability to focus on one type of audience
Ability to create a mobile survey
AI-powered analytics to create detailed and accurate data
Reliable insights
Ability to monitor competitors in the industry
Ability to create brand name alerts
Ability to monitor competitor's use of the brand name
12. BuzzSumo
BuzzSumo is a content marketing tool that can help with brand monitoring.
It lets you track all the content mentioning your brand and analyze engagement around each piece.
Here's a list of some of their notable features:
It enables brands to be the first to respond or at least very quickly to a potential crisis.
It allows them to track the use of their brand name and that of their competitors.
It provides insights into audience behavior which can be used to adapt marketing strategies. All these features make BuzzSumo a good choice for brand monitoring.
13. Ahrefs
Ahrefs is an excellent choice for brand monitoring since it comprehensively analyses your link profile, providing insight into who is talking about you and your website online.
It allows for tracking topics or brand names and lets you decide whether to look for your keywords in the post's title or content, making it simple to filter the necessary data.
Here's a list of some of their notable features:
Keyword difficulty score
1000s of keyword suggestions
Advanced SEO metrics
Backlink checker
Organic and paid traffic research
Pricing: Starts at $99 per month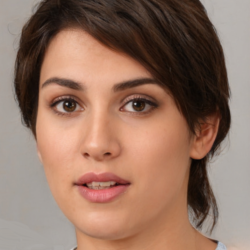 Latest posts by Harley Carr
(see all)