How to Increase Google Reviews
Google reviews are an essential part of any business's online presence.
They provide customers with an opportunity to publicly post their experiences and feedback, as well as influence purchase decisions.
With 63% of consumers likely to check reviews on Google before visiting a business and with over 5.6 billion daily searches, it is clear that Google reviews are crucial for businesses looking to maximize their visibility and credibility.
Google reviews are easy to post, taking only a minute to submit feedback.
To get Google reviews, businesses can use the Google My Business Marketing Kit, create a landing page, email, provide a Google review link, and meet customer expectations.
By providing great customer service and making the review process easier, businesses can increase the number of reviews they receive and benefit from the social proof and trust of reviews.
What are Google reviews?
Google reviews are an integrated feature within Google My Business and Google Maps, which allow customers to publicly post a 5 star review on Google about their experience with a business.
They provide social proof, influence purchase decisions, and are seen by potential customers searching for a business on Google.
Google reviews help to establish trust and credibility, increase visibility and rank in search results, and provide valuable feedback from customers, which can help to improve products, services, and customer experience.
They can also increase brand trust, expand online exposure and local SEO, create a feedback loop and customer intelligence, improve click-through rates, and convert more customers.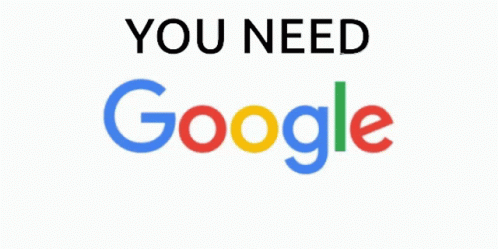 Are Google reviews important?
Google reviews are important for businesses as they can help with the following:
significantly boost brand trust
online exposure
improve click-through rates
convert customers
Successful marketing tactics heavily influence Google's search algorithm, and reviews, meaning businesses with multiple reviews will show up first in do-it local searches.
Additionally, customer reviews impact 9% of Google's search algorithm, signaling to search engines that your company is trustworthy and reliable.
Businesses with an average rating of 4 stars or higher on Google receive more clicks and calls than those with a lower rating.
All in all, Google reviews are essential in providing consumers with the detailed first-hand information they need to make informed decisions and can give your business the credibility boost and visibility it needs to be successful.
How to increase reviews on Google
Google reviews can be an essential factor for businesses.
They can help build trust in the eyes of potential customers, increase online visibility through SEO, and help convince and convert more customers.
Reviews are a great way to demonstrate transparency, as customers trust reviews and honest feedback from other customers more than the brand's claims.
With an optimized Google Business Profile listing with customer reviews, businesses are more likely to appear in relevant local searches, thus driving more traffic to their website.
Reviews can also improve click-through rates, as customers are likelier to click on a Google reviews link with a good collection of positive reviews.
Finally, reviews can also help convert more customers, as they can provide more assurance that the business is the right fit for their requirements.
Overall, Google reviews can immensely benefit businesses and should be considered.
How can I increase my Google 5 star reviews?
Here are 6 helpful steps to activate the voice of happy customers while reducing negative commentary.
Make sure you have a Google My Business (GMB) page: This may seem like an obvious first step, but many small businesses don't realize they need to register their page and fill out the information completely to get started.
Deliver excellent customer service: Perhaps the easiest and most effective way to get Google reviews with 5-star ratings is to consistently deliver excellent service levels and create "wow" moments. Doing so will ensure customers are more likely to review your business in a positive light.
Hire an online reputation management company: Professional services such as Rize Reviews can help you increase Google reviews at scale.
Utilize social media: Leveraging social media accounts is a great way to publicize your GMB page and invite customers to review your business.
Make it easy for customers to leave reviews: You can include a link to your GMB page in your emails and website, as well as on your receipts or on any customer correspondence you have.
Respond to reviews: Engaging with your customers and responding to positive and negative feedback shows that you value their opinions and are committed to their satisfaction.
By implementing these easy steps, you'll be well on your way to increasing your Google 5 star reviews and achieving success for your business in the digital age.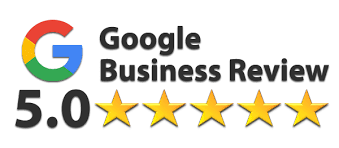 How do I get more people to leave reviews on Google?
Getting Google reviews is essential for any business to succeed today.
Reviews on Google can greatly impact a business's reputation and ranking, so it's important to ensure you have a verified Business Profile to manage them.
Here are 10 effective strategies to help you get more Google reviews:
1. Collect Google reviews on your website
If you want to collect Google reviews on your website and get more reviews on Google, then you should follow the step-by-step instructions outlined in this article.
You must set up your Google Business Profile and optimize it to collect online reviews.
This can be done by dedicating a full website page to Google reviews accessible from your main navigation menu.
This page should contain a CTA to write a review and include existing reviews, which can encourage prospects to become customers and inspire existing customers to leave a review.
To populate your reviews page, consider using a template where you can copy and paste the text in.
Alternatively, you can use platforms and plug-ins that automatically aggregate your Google reviews onto your website.
2. Reach out to customers for reviews
Reaching out to customers for reviews is important because it helps to build trust and increase customer engagement.
Statistics show that 88% of customers trust positive and negative reviews as much as personal recommendations about a product.
Additionally, 87% of consumers read online reviews before making a purchase, so having more reviews on your official website can help potential customers find your business.
Furthermore, responding to positive and negative reviews shows customers that there is a real person behind the business and logo, which builds trust.
Finally, 45% of customers said it makes a difference when businesses respond to negative reviews, demonstrating that the company is willing to make things right with unsatisfied customers.
As such, reaching out to customers for reviews is important to create a foundation of trust and increase customer engagement.
Create a separate page on your website for customers to read reviews and leave feedback.
Include a navigation filter to allow customers to view reviews depending on relevance and ratings.
Include a CTA to encourage customers to interact with your brand and share their experiences.
Use screenshots to showcase customer feedback if you can't organize the reviews in text format.
Utilize relevant keywords to help search engine crawlers rank your local business higher.
Choose a review template to make your website more appealing.
Use plug-ins and free platforms to organize Google reviews on your website automatically.
Send out SMS review requests with exclusive invitations to tour your new store.
3. Make it easy for customers to leave a review
Leaving a review on Google for your customers can be a great way to get feedback, build trust, and increase visibility.
Fortunately, the process of leaving a review is relatively straightforward. Here are the steps your customers need to take to leave a review:
Sign into Google (Gmail account).
Search for your business on Google.
Click the Reviews section within your Google My Business (GMB) information.
Click "Write a Review."
Select a star rating, write the review, and submit.
Making it easier for customers to leave a review can increase the likelihood that they will do so.
To make it as easy as possible, you can provide a direct link to your Google Maps listing so customers can easily access the review page.
You can also give customers a link to your GMB page for faster access to the review section.
In addition, you can encourage your customers to leave reviews by offering incentives such as discounts or freebies.
You should also provide clear instructions and ensure no confusion regarding leaving a review.
Finally, you can use language like "leave a quick review" instead of "write a review" to encourage customers to take action.
Following these steps can help ensure that customers have an easy time leaving reviews for your business on Google.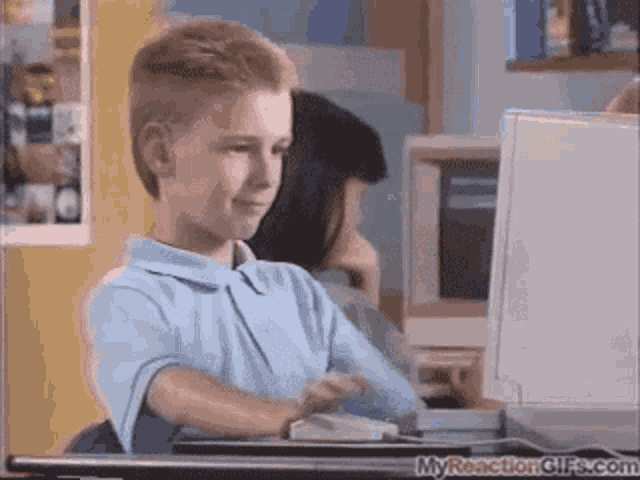 4. Make sure your business profile is optimized for search engines
Optimizing a business profile on Google can help boost reviews and visibility significantly.
By optimizing a Google My Business profile, businesses can feature their name, location, and hours and provide a way to manage how their business appears on Google Search and Maps.
This includes adding photos and videos to make the business more attractive to customers.
Additionally, having a well-optimized profile helps businesses monitor and respond to customer questions and reviews, giving them insight into how and where people interact with their brand.
Furthermore, it allows for the dissemination of accurate information about the business on third-party sites.
All this helps increase the business's credibility and visibility, making customers more likely to leave reviews.
The more reviews a business has, the more information Google receives about them, and the higher the business will rank in Google's search algorithm.
Furthermore, customers tend to check an average of ten reviews before buying products, so a business needs a good quantity and quality of reviews to stand out.
5. Share reviews on social media
Sharing reviews on social media is an effective way to encourage customers to provide feedback on their experiences and spread the reach of the reviews you receive.
Posting a positive customer review on your social media can help spark the interest of other prospects, boosting the likelihood that they will leave their review on Google.
Additionally, suppose your business details are accurately matched on Facebook and Google My Business.
In that case, the algorithm will link reviews on both sites and become a part of your larger social media strategy.
As a result, this can help increase the number of Google reviews organically and cost-effectively.
6. Write reviews of your products or services
Writing reviews of your products or services can help you get more Google reviews by increasing your brand trust and credibility.
When you address every type of review, including negative ones, customers are more likely to trust your brand and be inclined to leave more reviews.
Additionally, when you answer reviews, you can achieve higher Google rankings and boost your brand's visibility, which leads to an increase in organic local search traffic and more customers.
Additionally, Google rewards companies for fulfilling or exceeding their customer's expectations, which means a higher SERP ranking and more Google reviews.
7. Use structured markup to display reviews on your website
Using structured markup can help businesses get more reviews on Google by making it easier for customers to leave reviews on their business pages.
Structured markup is a type of code that helps Google understand a website's content and is used to create a more optimized experience for customers.
With structured markup, businesses can create more engaging and informative reviews that include images and videos, which can help increase the visibility of their reviews on Google and make them more likely to be seen.
Additionally, businesses can use structured markup to create call-to-action buttons for customers to leave reviews easily, which can lead to more reviews being posted.
By providing a more engaging and interactive customer experience, businesses can increase the chances that customers will leave a review and help boost their rankings on Google.
8. Add reviews to your marketing materials
Adding reviews to marketing materials can help businesses get more Google reviews by increasing brand trust and credibility.
Customers are more likely to trust a business if they see that other customers have had positive experiences.
Furthermore, since Google's algorithm is based on successful marketing tactics, businesses with multiple reviews show up first in local searches, boosting online visibility and improving SEO rankings.
Additionally, including website reviews and other marketing materials will help increase click-through rates, leading to more conversions.
Ultimately, displaying reviews on marketing materials provides a quicker and easier way for customers to leave reviews, enabling businesses to gain more Google reviews and enhance their brand reputation.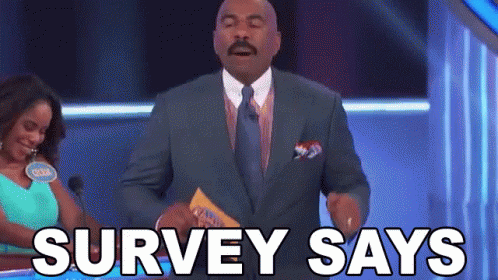 9. Collect customer feedback through surveys
Collecting customer feedback through surveys can help get more reviews on Google by increasing brand trust and credibility, boosting online exposure, improving SEO rankings, and increasing click-through rates (CTR).
When customers complete surveys, they demonstrate their interest in your business and what you offer.
As they become more invested in your company, they are more likely to leave a review on Google.
Additionally, surveys are a great way to gather customer data and insights, enabling you to meet their needs better and increase satisfaction.
This could lead to increased positive reviews, as customers would be more likely to leave a positive review if their needs have been met.
By collecting survey feedback, businesses can nurture customer loyalty, create a larger pool of potential reviewers, and get more reviews on Google.
10. Automate collection and distribution of reviews
Automating the collection and distribution of reviews provides businesses with several advantages.
It saves them time and resources, as they no longer have to solicit and post reviews manually.
Additionally, it allows them to reach out to more customers, increasing their chances of getting more reviews.
Automating the review process also makes it easier for customers to provide reviews. Many platforms offer one-click email and text reviews and multi-location dashboards for franchises to monitor and respond to reviews.
Automated reviews also allow businesses to increase their visibility, build trust and credibility with their target audience, and push customers through the buyer's journey.
Finally, automated reviews provide businesses with valuable data points they can use to improve their services.
NEVER buy reviews
Buying reviews is paying for reviews to boost a business's overall ratings and appearance.
Purchasing reviews is not a good idea because they can be identified as fake or flagged and removed by Google.
This could damage the credibility of your website, as customers will question the legitimacy of all reviews associated with it.
Additionally, incentivized reviews and self-reviews are prohibited by Google and could result in financial penalties.
It is better to take the time to research how customers interact with your brand and ask for genuine feedback from that.
Positive reviews from satisfied customers can give customers the validation they need to purchase, but negative reviews can be just as important.
They show that the company is willing to address customer issues which can be a sign of reliability.
Honest feedback
Honest feedback is an unbiased review of a product or service that reflects the customer's true opinion and experience without being influenced by any incentives or external factors.
This type of feedback is important for businesses to get an accurate view of how customers perceive their products and services.
It is more likely to be trustworthy and reliable than incentivized or bought feedback.
Buying reviews is dishonest and misleading and can have serious reputation and legal compliance consequences.
Not only is it unethical and dishonest, but it can also be illegal in certain jurisdictions.
Google penalty for buying reviews
Google does not tolerate businesses buying reviews.
This practice, known as 'review gating,' goes against Google's updated guidelines.
The most common penalty for buying reviews is removing reviews and a drop in ranking.
Google also has algorithms to detect fraudulent reviews and may take action if any suspicious activity is detected.
Businesses should never offer incentives to customers in exchange for reviews, as this could result in further penalties.
If a business is found to violate Google's review policy, it could face massive financial penalties.
Users should follow Google's step-by-step guide on removing reviews to report a suspicious review.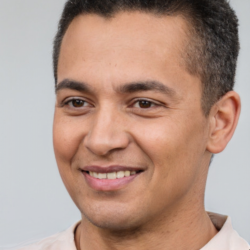 Latest posts by Mason Fairbank
(see all)